Super Simple Wall v6.3
Description and features
Currently not working with Windows Vista!

Features:
Perfect Depthrange Style Walls
NoFlash
NoSmoke
NoSky
NoAds (Banners Above Scoreboard & Banners On Walls)
Lambert
Crosshair
F8 (Toggle Crosshair)
F9 (Toggle Walls)
F10 (Toggle NoSky On/Off)
F11 (Toggle NoFlash On/Off)
F12 (Toggle Lambert On/Off)
Works In All Games On The HL1 Engine.
Download Super Simple Wall v6.3
File Password
www.tobys.dk
Related Content
This cheat has been downloaded 30.003 times.
Follow us on Facebook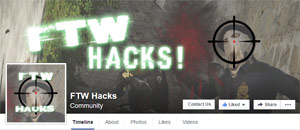 Subscribe to YouTube