HcH Cheat 1.30
Description and features
Features:
- ESP's
name
armor
distance
more..

- D3D
crosshair
chams
weaponchams

- Materialhacks
half-lambert
ghostmodels
removals

- Visuals
barrelhack
hitbox drawing
3d boxes
map overview radar
more..

- Frag assistance
Aimbot with ghetto hitbox method
smoothness adjustment
latency prediction
more..

- Misc
Bunnyhop
autopistol
statsbox with frags and more!


Known issues:
Might not work for Vista, injecting is tricky, better first start CSS, then when "Preparing to launch"
window disappears quickly start loader.
Tested with Win XP SP3 on 5 PC and has worked fine for them.
Install latest .Net Framework and DirectX 9.0c to use this cheat.
If GUI windows close immediately after opening, hit delete to pop up cheat console and type:
"/load settings.cfg" and that should fix problem.
Also sometimes when configuring aimbot your mouse might get stuck,
type cl_mouseenable 1 to HL2 gameconsole to fix that.
File Password
www.tobys.dk
Related Content
This cheat has been downloaded 8.782 times.
Follow us on Facebook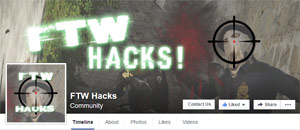 Subscribe to YouTube