Counter-Strike Source hacks & cheats
Aimbot, wallhack & speedhack for Counter-Strike Source
Search for css hack
Search our cheat database for css cheats
<<
<
16
17
18
19
Catalyst v1 Gold Edition
Released: Dec 3, 2006
-
Detected
OpenGL Multihack
New Features:
Transparent Walls
Spirit Hack
Model Wireframe
Transparency Removals
Transparent walls Spirit hack Model
Barrel Hack
New Aimbot.
Updated VAC2 Proof and Cheat Recoded

Download Catalyst v1 Gold Edition
Downloaded 10.017 times

coconuT v2.01
Released: Nov 30, 2006
-
Detected
Memory Multi Hack
Features:
Consistency Bypass
sv_cheats Bypass
Radarhack
No Recoil
No Flash
No Smoke
Wireframe Wallhack

Download coconuT v2.01
Downloaded 6.612 times

<<
<
16
17
18
19
Free VAC proof hacks for Counter-Strike og Counter-Strike Source - Gratis Vac proof cheats til CS and CS:Source!

Remember, when you download cheats & hacks from Tobys CS, you agree not to use them on VAC secured servers. It is against Valves policy, and you risk getting your Steam account permanently banned from all VAC secured servers.

It is at your own risk to use any of the cheats & hacks from Tobys.dk. We take no responsibility of any harm it may cause, or if you get banned.
Follow us on Facebook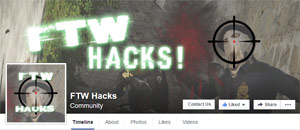 Subscribe to YouTube